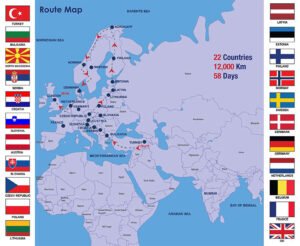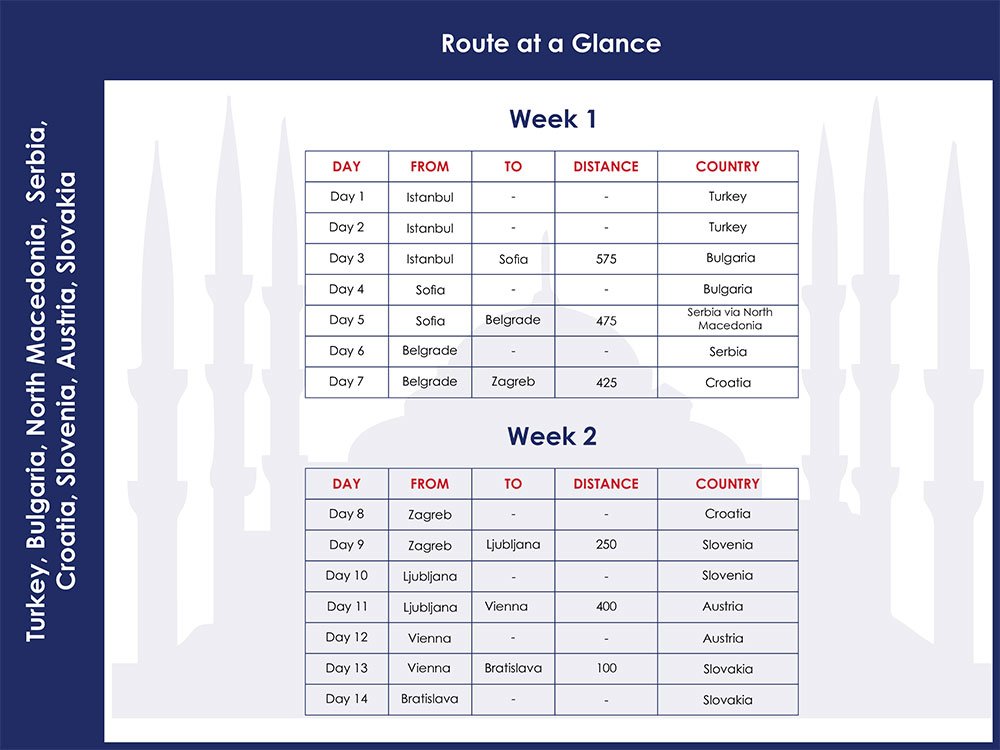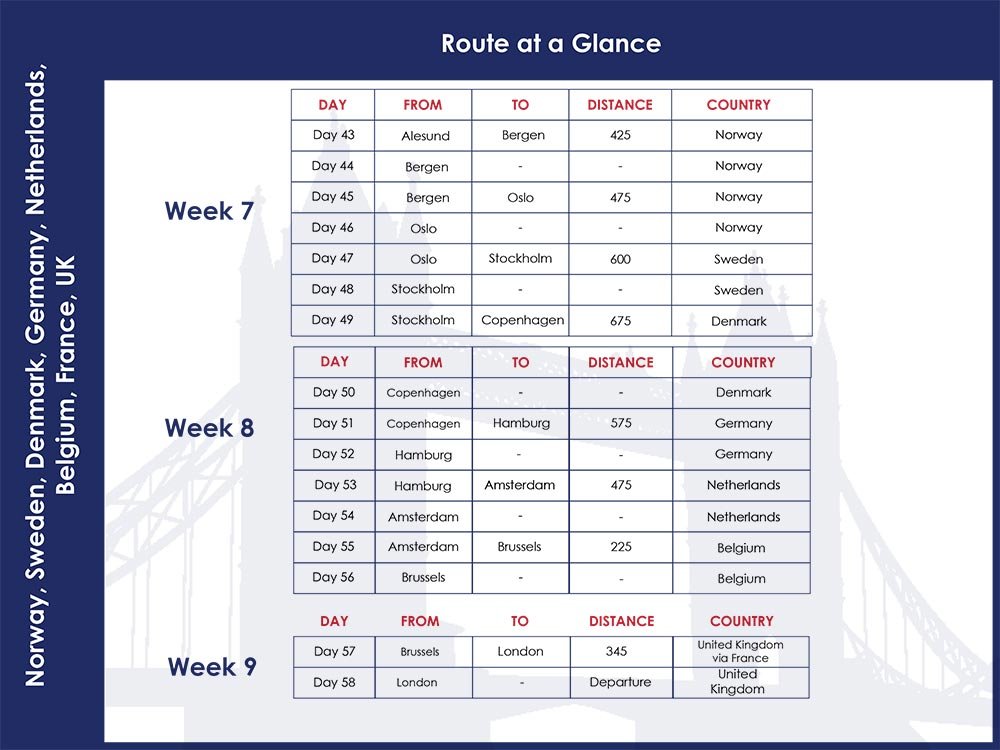 FAQs & Useful Information
Is the above schedule fixed?
We like to stick to the designed plan as much as possible. But, all participants should be prepared for changes in route due to uncertain weather conditions, road blockages and any other probabilities.
What kind of vehicle will I be travelling in?
The vehicle will be a modified luxury bus offering exceptional comfort and facilities.
What is the average group size?
The group size will be limited to a maximum of 30 people.
Will vegetarian meals be an issue?
Most regions offer vegetarian food, though choices may be limited. We will also be carrying ready-to-eat Indian food packets and a portable stove.
What about medical assistance in case of any emergency
Our team will be equipped with first-aid kits and necessary medical supplies. You must carry any prescribed medications that you take with you in abundance, as those may not be readily available in these countries.
Will you help us procure all visas?
A detailed list will be mailed to you well in advance. We will assist you with each step to obtain the same. Most of the visas will be applied from our end.
We will be processing all visas for Indian passport holders to cover the entire journey. Your passport must be valid until October 2024 and have 10 empty pages.
What about currency exchange?
Our team will assist you in converting currency in every country. We will also advise on how much money you should bring with you. Please carry USD/Euros along and same can be exchanged in local currency.
What about network connectivity?
We advise you to activate international roaming pack on your phone for the countries you will be visiting. We can also help you with the purchase of local sim cards in every country. Most of the hotels will have in-room wi-fi facility.
"If you reject the food, ignore the customs, fear the religion and avoid the people, you might better stay at home." – James A. Michener
After successfully organising and leading Road to London expedition consecutively in 2017, 2018, 2019 and 2022 and many other cross-border expeditions across the world, here are some points from our experience that are worth mentioning. You should come not just packed but also prepared for this rewarding and life-changing journey.
Food: We believe that cooking and eating in a foreign country is the surest and most authentic way to experience a country. That's why we make the best possible arrangements for you to sample the best of local delicacies and regional dishes that will leave your taste buds forever in debt! Also, we carry an emergency stash of ready-to-eat food for the days when you miss and crave our good old Indian food. Please also consider that there will be some days when the food options will be limited, and you may not get the best choices of food items that you are used to at home. Those are the days when your understanding would be highly appreciated.
Border Crossing: Bus to London is a cross-border expedition, which means that you will be crossing through multiple borders during the journey. Passing through land borders is a completely different experience compared to airports. Border crossings can be unpredictable and extremely slow. Although we make all the necessary arrangements beforehand to make the border-crossing process smooth and quick, you may still have to wait for many hours at certain borders. Patience will be a massive virtue at the borders.
Accommodation: At the end of a long-distance travelling day, we understand the sheer importance of a warm and comfortable stay for you to kick your legs up and relax. Keeping this in mind, we have carefully picked the best hotels and resorts throughout the journey. However, in some remote areas we will be staying in small boutique properties or will be using more than one property to accommodate the group due to lack of any big hotels.
Long Days and Early Starts: No distance feels long in good company. Bus to London is a tried and tested route, where all things are planned carefully to ensure maximum comfort for you. Every single travelling day has been planned after carefully analysing and researching on road conditions and facilities on the way. There will be days when you will have to wake up early and travel all day long before reaching the destination. On some days, even though the distance may not look too long but you will have to make an early start as we may have planned some sightseeing activities during the day. Trust us, once you reach London, you won't even remember the time when you had to leave your cosy bed a little early than usual, but you will undoubtedly cherish the days on the road.
Planned Sightseeing: It is always the unplanned things that you remember rather than the planned ones! Despite the best of planning and efforts, there's still the possibility of a few hiccups along the way. Breakdowns, bad weather, border issues etc. come unannounced, and the same can cause delays which may force us to skip some planned activities.
Rest Days: The motto for rest days is "Your Day, Your Way". We might have planned activities around the rest days, but you can enjoy complete freedom to plan your day as you like. So, go ahead and catch up on sleep or shop to your heart's desire or just tick off all the local sights, the choice is yours. If you need any help to plan your day, feel free to knock on the door of your tour coordinator's room for assistance.
Route Planning: It is fascinating to be out on the road and even more exciting to take pit-stops and detours! But the route for Bus to London has been carefully planned by professionals to ensure that you have the best experience, without compromising on your safety and comfort. Our task is to make you reach London by road, safely and on time! We have to obtain special overland permits, and permissions from government bodies in many countries and some countries don't permit us to divert from the designated route.
To get complete details of the trip like Cost, Itinerary, FAQs etc., kindly download the brochure.