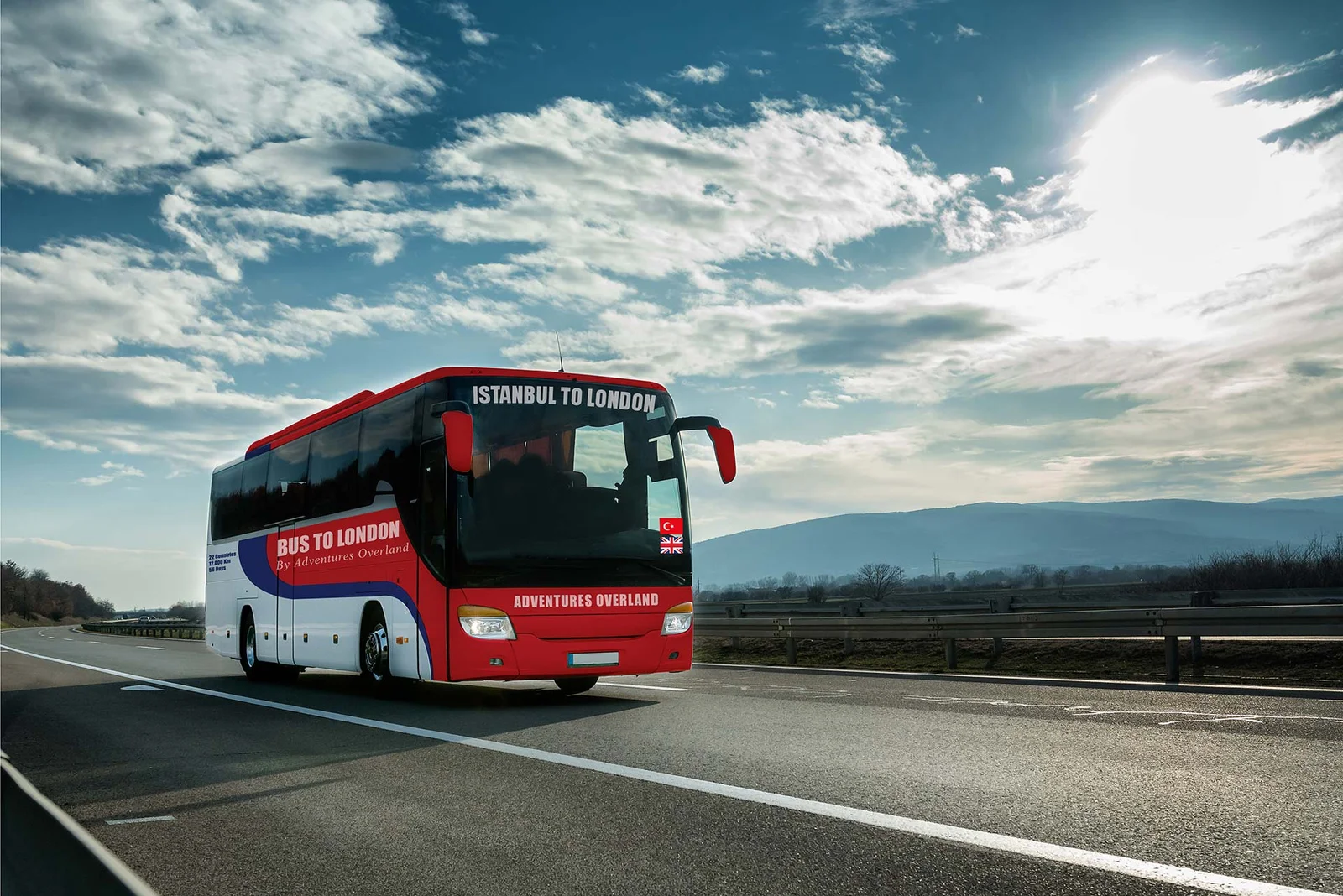 Journey Begins in Aug 2023
22 Countries | 12,000 Km | 58 Days
22 Countries | 12,000 Km | 58 Days
2023 marked a new beginning! After a 3-year break due to Covid 19, Bus to London too faced a daunting challenge. With Myanmar, China and Russia closed to visitors, we had to dig deep and come up with an alternate route. That is when the idea of launching the Bus to London from Turkey popped up. Thus emerged the new route via Turkey, the Balkans, Eastern Europe, the Baltics, Scandinavia and Western Europe. With your safety, ease and comfort as our top priorities, we are all set to embark on the greatest bus journey in the world!
How would you feel about becoming part of the longest bus journey in the world spanning 22 countries and covering 12,000 kilometres all the way from Istanbul to London? This bus journey is unlike any other in which you will experience varied countries, cultures, customs, climates, currencies, time zones, people, food and above all, get to see the creations of mother nature, one km at a time from the comfort of your seat.
As part of the journey, you will flag off from Istanbul in Turkey, visit the Balkan cities of Sofia, Belgrade, Zagreb and Ljubljana, unwind in Eastern European cities of Vienna, Bratislava, Prague and Warsaw and witness pages of history with a visit to the concentration camp in Auschwitz, Poland. You will continue north through the Baltic countries of Latvia, Lithuania and Estonia before crossing the Gulf of Finland and arrive in Scandinavia where you will experience the Nordic traditions in Finland, the stunning natural beauty and Fjords in Norway and reach the summit of Bus to London as you touch Nord Kapp, the northern most point of European continent accessible by road. Scandinavia will treat you with unparalleled experiences like witnessing the Northern Lights, visiting a Santa Village, hopping on EV Ferries, taking the world famous Great Atlantic Ocean Road enroute to the cities of Tromso, Bergen, Oslo, Stockholm and Copenhagen before concluding the journey in London via Germany, Netherlands, Belgium and France!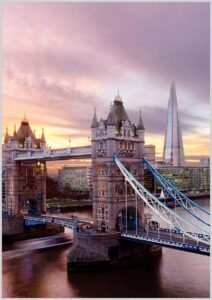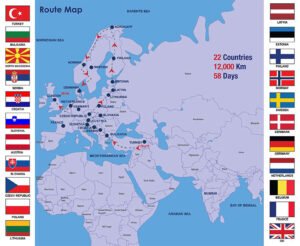 To get complete details of the trip like Cost, Itinerary, FAQs etc., kindly download the brochure.