August 2023 arrow_right London - Delhi
April 2023 arrow_right Delhi - London
18 Countries
20,000 Km
70 Days
18 Countries | 20,000 Km | 70 Days
Before it all began, and India gained the attention of the Western tourist seeking a slice of 'oriental mysticism', there were two kinds of overland travellers on these routes – those who took organised bus tours like Indiaman, Albert, Silver Express etc. and then there was the Hippie Trail. Hordes of young men and women packed themselves in "magic buses" and travelled overland from Europe to Asia, in search of 'enlightenment'.
The most popular and the first amongst them was a 1957 trip organised by Oswald-Joseph Garrow-Fisher, in a bus named The Indiaman. The bus began its journey with 20 passengers on board. Departing from London on April 15, 1957, it reached Kolkata on June 5. The same bus returned to London on August 2, 1957. Reportedly, a single fare cost was 85 pounds and 65 pounds for the return journey. The bus travelled through France, Italy, Yugoslavia, Bulgaria, Turkey, Iran and Pakistan before finally reaching India.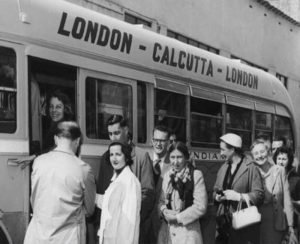 Now, the time has come to roll that dice the other way! Adventures Overland is all set to launch its very own dream bus which will recreate that vibrant era gone by, but with utmost comfort and luxury. How would you feel about becoming part of the longest bus journey in the world spanning two continents, 18 countries and covering 20,000 km?
As part of the journey, you will explore thousands of pagodas in Myanmar, meet rare species of Giant Pandas in Chengdu, hike the Great Wall of China, visit the historic cities of Bukhara, Tashkent & Samarkand in Uzbekistan, and cruise on the Caspian Sea in Kazakhstan. You will unwind in historic European cities such as Moscow, Vilnius, Prague, Brussels and Frankfurt before concluding the journey in London. After reaching London, the bus will embark on its maiden journey back home taking the same route to reach India.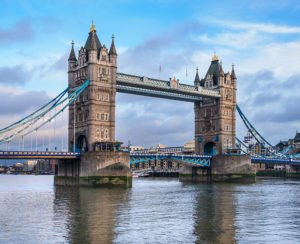 To get complete details of the trip like Cost, Itinerary, FAQs etc., kindly download the brochure.